×
Coronavirus (COVID-19)
As per the UK government guidelines, we're still accepting orders and delivering.
Please see our latest update here
. Click on the "x" symbol to close.
Video Reviews
Expand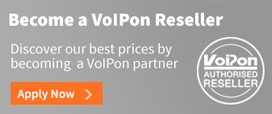 Patton Inalp
Patton Inalp manufacture high quality VoIP Gateways. Patton modestly lead the VoIP market for reliable, solid products that cater for a wide range of applications. Patton's niche was making modems and connectivity products for the telecommunications industry. Over the succeeding years, Patton has taken those simple beginnings and expanded into a manufacturing company that today employs more than 170 people and provides a product line in excess of 300 items. Patton continues to provide support for various VoIP system platforms at great value.
 

| | |
| --- | --- |
| | Great prices, service and delivery |
| | Largest stock levels |