×
Coronavirus (COVID-19)
As per the UK government guidelines, we're still accepting orders and delivering.
Please see our latest update here
. Click on the "x" symbol to close.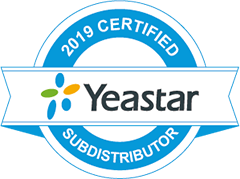 Yeastar Unified Communications
VoIPon are an official sub distributor of Yeastar unified communications solutions
Yeastar provides VoIP PBXs and VoIP gateways for SMBs and delivers Unified Communications solutions that connect co-workers and clients more efficiently. Founded in 2006, Yeastar has established itself as a global leader in the telecommunications industry with a global partner network and over 100,000 customers worldwide.