×
Coronavirus (COVID-19)
As per the UK government guidelines, we're still accepting orders and delivering.
Please see our latest update here
. Click on the "x" symbol to close.
Video Reviews
Expand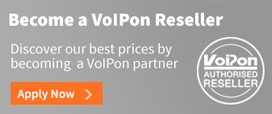 Dinstar
Dinstar focus on developing and manufacturing next generation communication and networking products. Dinstar have a VoIP gateway product line that includes GSM/CDMA/LTE Wireless Gateways, E1/T1 Trunk Gateways, FXS/FXO Analog Gateways, SIMBANK and SIMCLOUD systems.
 

| | |
| --- | --- |
| | Great prices, service and delivery |
| | Largest stock levels |
Item Code: UC2000-VE-4G

HTTP API for SMS Application Integration
SMS to Email and Email to SMS
Flexible Dial Rules and Manipulation Rules

£348.30

Buy Now Availability: In stock
Item Code: UC2000-VE-4G-M

HTTP API for SMS Application Integration
SMS to Email and Email to SMS
Flexible Dial Rules and Manipulation Rules

£402.00

Buy Now Availability: In stock
Item Code: UC2000-VE-8G

HTTP API for SMS Application Integration
SMS to Email and Email to SMS
Flexible Dial Rules and Manipulation Rules

£609.60

Buy Now Availability: In stock
Item Code: UC2000-VE-8G-M

Support to different mobile networks
GSM: 850/900/1800/1900MHz
SMS to Email and Email to SMS

£716.90

Buy Now Availability: In stock
Item Code: UC2000-VF-8G

8 GSM/CDMA/WCDMA Channels
Support to different mobile networks:
GSM: 850/900/1800/1900MHz;

£677.40

Buy Now Availability: In stock
Item Code: UC2000-VF-8G-M

HTTP API for SMS Application Integration
SMS to Email and Email to SMS
Flexible Dial Rules and Manipulation Rules

£784.70

Buy Now Availability: In stock
Item Code: UC2000-VF-16G

16 GSM/CDMA/WCDMA Channels
Support to different mobile networks
GSM: 850/900/1800/1900MHz

£1,091.20

Buy Now Availability: In stock
Item Code: UC2000-VF-16GM

HTTP API for SMS Application Integration
SMS to Email and Email to SMS
Flexible Dial Rules and Manipulation Rules

£1,305.90

Buy Now Availability: In stock
Item Code: UC2000-VG-32G

32 GSM/CDMA/WCDMA Channels
Support to different mobile networks
GSM: 850/900/1800/1900MHz

£1,872.30

Buy Now Availability: In stock
Item Code: UC2000-VG-32GM

HTTP API for Bulk SMS
Auto Call/SMS Generation
Auto Update SIM Number and Balance Check

£2,301.70

Buy Now Availability: In stock
Item Code: MTG3000-63E1

Carrier grade hardware design
1+1 power supply and MCU
hot plug

£14,835.60

Buy Now Availability: In stock
Item Code: SIMBANK-64

NAT Traversal
64 Channels Optional
Dynamic Allocation of SIM Cards

£1,149.20

Buy Now Availability: In stock
Item Code: SIMBANK-128

NAT Traversal
Up to128 Channels Optional
Dynamic Allocation of SIM Cards

£2,046.00

Buy Now Availability: In stock
| | |
| --- | --- |
| Displaying 1 to 14 (of 14 products) | Result Pages: 1 |