×
Coronavirus (COVID-19)
As per the UK government guidelines, we're still accepting orders and delivering.
Please see our latest update here
. Click on the "x" symbol to close.
Video Reviews
Expand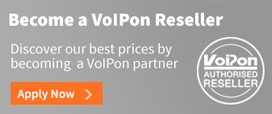 Polycom VVX VoIP Phones
Polycom IP Phone solutions such as the VVX series, integrate with leading wired and wireless telephony platforms to ensure businesses work more efficiently and effectively. Whether for the desktop, conferencing or mobility, Polycom has a VoIP product to match your System business requirements.

Quantity Price Discounts Available! Click on the arrow to reveal.
Need 10+ products or can't find what you need? Get a
quick quote
or call us now on 0330 088 0195!