Video Reviews
Expand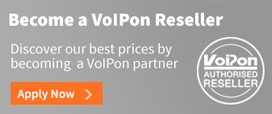 Poly/Polycom VoIP Phones
Poly (previously Polycom) IP Phone solutions such as the VVX and CCX series, integrate with leading wired and wireless telephony platforms to ensure businesses work more efficiently and effectively. Whether for the desktop, conferencing or mobility, Polycom has a VoIP product to match your System business requirements.

Quantity Price Discounts Available! Click on the arrow to reveal.
Need 10+ products or can't find what you need? Get a
quick quote
or call us now on 0330 088 0195!
Item Code: 2200-48842-025

£168.10

Buy Now Availability: In stock
Item Code: 2200-49720-019

Microsoft Teams/SFB. PoE
5-inch multi-touch LCD display
Poly HD Voice, Acoustic Clarity, Acoustic Fence

£269.60

Buy Now Availability: In stock
Item Code: 2200-48890-025

£171.70

Buy Now Availability: In stock
Item Code: 2200-46300-025

Extended compatibility
Flexible paper directory
Leverage previous IT infrastructure investment

£70.10

Buy Now Availability: In stock
Item Code: 2200-49700-019

5" multi-touch LCD display
Poly HD Voice
Poly Acoustic Fence

£189.80

Buy Now Availability: In stock
Item Code: 2200-49780-019

Native Microsoft Teams experience
7-inch multi-touch LCD display
Poly HD Voice

£349.40

Buy Now Availability: In stock
Item Code: 2200-49750-025

Integrated 4 mega pixel camera with privacy shutter
7-inch multi-touch LCD display
Poly HD Voice

£429.20

Buy Now Availability: In stock
Item Code: 2200-48810-025

£54.00

Buy Now Availability: In stock
Item Code: 2200-48820-025

£108.80

Buy Now Availability: In stock
Item Code: 2200-48830-025

£143.70

Buy Now Availability: In stock
Item Code: 2200-48840-025

£168.10

Buy Now Availability: In stock
| | |
| --- | --- |
| Displaying 1 to 11 (of 11 products) | Result Pages: 1 |