×
Coronavirus (COVID-19)
As per the UK government guidelines, we're still accepting orders and delivering.
Please see our latest update here
. Click on the "x" symbol to close.
Video Reviews
Expand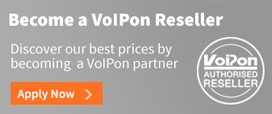 Sangoma Session Border Controllers
Sangoma SBC - The Critical Component of your VoIP Infrastructure
The Sangoma Session Border Controller range are the most cost-effective, easiest-to-provision and easiest-to- manage line of enterprise SBCs. The available options give you maximum flexibility when selecting a solution. Sangoma offers a number of solutions from Sangoma Vega SBC for Small Businesses, Enterprise models and the NetBorder Carrier SBC range.

The Sangoma range of SBC are a critical device to keep your VoIP network secure, features include an easy to license (all features included for one low price) and manage security device that provides amazing NAT traversal and interop with on board troubleshooting tools (pcap and wireshark) to find network problems fast. It goes on the edge of the enterprise network as a firewall for voice. You wouldn't connect a data network to the internet without a firewall and trust your ISP to protect you. Why expose your PBX to toll fraud, spoofing etc. It even adds security to the PBX for anyone with remote users in an MPLS environment.