Video Reviews
Expand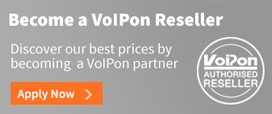 Sangoma FreePBX IP PBX - Commercial Modules
Sangoma FreePBX combines Sangoma's industry leading hardware and support with the world's most trusted and popular open source platform. Sangoma FreePBX will let you build the PBX of your dreams.
At its core, Sangoma FreePBX is an open source web-based graphical user and configuration file writer that empowers companies that use Asterisk PBX software to save time, making writing your own dial plans and configuration files much easier and letting you focus on other aspects of setup of your VoIP communications system.
Quantity Price Discounts Available! Click on the arrow to reveal.
Need 10+ products or can't find what you need? Get a
quick quote
or call us now on 0330 088 0195!
Item Code: FPBX-PHS-0040

Intel Quad Core
Single 120GB SSD
4 GB Network Ports

£484.00

Buy Now Availability: In stock
Item Code: FPBX-PHS-0075

FreePBX Distro Pre-loaded
75 Users / 45 Calls
Zero Touch Provisioning

£616.70

Buy Now Availability: In stock
Item Code: FPBX-PHS-0100

Max. Capacity 100 users or 30 calls
FreePBX AutoProvisioning
Architecture Atom 2 core

£872.20

Buy Now Availability: In stock
Item Code: FPBX-PHS-0400

FreePBX Distro Pre-loaded
400 Users / 150 Calls
6x GB Network / 1x Serial Console (RJ45)

£1,370.30

Buy Now Availability: In stock
Item Code: FPBX-PHS-1200

Contact Center or Enterprise Office Deployments
1200 Users / 350 Calls
4 PCI Express Slots

£4,375.50

Buy Now Availability: In stock
Item Code: FPBX-C25Y-WCM

£33.80

Buy Now Availability: In stock
| | |
| --- | --- |
| Displaying 1 to 7 (of 7 products) | Result Pages: 1 |