×
Coronavirus (COVID-19)
As per the UK government guidelines, we're still accepting orders and delivering.
Please see our latest update here
. Click on the "x" symbol to close.
Video Reviews
Expand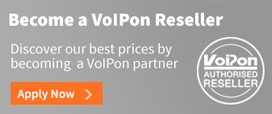 The Sangoma PBXact phone system is designed with organisations that need a fully featured, commercially supported solution in mind. PBXact features and functions are closely integrated with a wide scope of popular phones and endpoints in the market.
Fits businesses of all sizes
No maintenance required

Easily deployed with the full Sangoma range
Zero-touch provisioning
Quantity Price Discounts Available! Click on the arrow to reveal.
Need 10+ products or can't find what you need? Get a
quick quote
or call us now on 0330 088 0195!
Item Code: PBXT-UCS-0025

Ideal for Small Office Deployments
Supports 25 Extensions
Network Ports: 4x GB Ethernet & 1x VGA

£534.30

Buy Now Availability: In stock
Item Code: PBXT-UCS-0040

Supports 40 Licensed Extensions & 30 Calls
Console Web GUI SSH
4x GB Ethernet Ports & 1x Serial Console (RJ45)

£715.80

Buy Now Availability: In stock
Item Code: PBXT-UCS-0060

Pre-loaded with PBXact Software
Local VGA / Console Web GUI SSH
Intel Celeron Quad Core

£836.90

Buy Now Availability: In stock
Item Code: PBXT-UCS-0075

Ideal for Small to Medium Office Deployments
Supports 75 Extensions/Users
Open SIP Trunk & PSTN Integration

£840.80

Buy Now Availability: In stock
Item Code: PBXT-UCS-0100

Supports up to 100 users or endpoints
Pre-loaded with PBXact Software
Intel Atom C2000 Dual Core Processor

£1,195.10

Buy Now Availability: In stock
Item Code: PBXT-UCS-0400

Pre-loaded with PBXact Software
Supports up to 400 users or endpoints
Supports 150 simultaneous calls

£2,541.20

Buy Now Availability: In stock
Item Code: PBXT-UCS-2000

Supports up to 2000 users or endpoints
6 PCI Express slots
2 x Gigabit Network Ports

£10,960.70

Buy Now Availability: In stock
Item Code: PBXT-UCS-5000

Supports up to 5000 users or endpoints
1500 simultaneous calls
2 x Gigabit Network Ports

£21,044.50

Buy Now Availability: In stock
Item Code: PBXT-UCS-1200

Mobility & CRM Integration
Console Web GUI SSH
4 PCI Express Slots for PSTN Cards

£6,146.50

Buy Now Availability: In stock
| | |
| --- | --- |
| Displaying 1 to 9 (of 9 products) | Result Pages: 1 |