×
Coronavirus (COVID-19)
As per the UK government guidelines, we're still accepting orders and delivering.
Please see our latest update here
. Click on the "x" symbol to close.
Video Reviews
Expand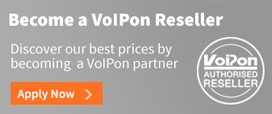 Sangoma IP PBX
Sangoma IP PBX
Under the bracket of Sangoma IP PBX you can find both the Sangoma FreePBX IP PBX and the Sangoma PBXact UC Appliance. Both are built from the same proven, high-quality, industrial grade platform that Sangoma products are well known for.