×
Coronavirus (COVID-19)
As per the UK government guidelines, we're still accepting orders and delivering.
Please see our latest update here
. Click on the "x" symbol to close.
Video Reviews
Expand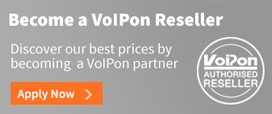 Digium
Digium is a premium manufacturer of high quality VoIP equipment including VoIP Gateways, IP PBXs, IP Phones and Asterisk Cards. Digium are the founders of Asterisk and have revolutionised the way people communicate through VoIP, drastically reducing deployment costs.
Digium also offer Switchvox, which makes the necessary complex tasks become simple and straightforward for small, medium and large businesses. As the VoIP industry grows, Digium continues to lead the way in software evolution, and provides support for the ever increasing range of VoIP Phones, VoIP systems and protocol changes.
| | |
| --- | --- |
| | High quality VoIP equipment |
| | Support packages offered |
| | Founders of Asterisk |